Still catching up on the 30 day blog challenge, hosted by Katie at
Katie's Journey
blog.
Day five is Your Siblings
Kathy on her 40th birthday
As I've said before, I only have one sibling. And she has been my best friend my entire life. Kathy is two years older than me. When we were little, my mom used to call me "me too" because any time Kathy said she wanted to do something or go somewhere, i always said--Me Too!
My sister has always been a huge part of my life. When we were growing up, no matter what was going on in my life, i always knew that my sister was there for me. Even when we were in that "teenage" stage, where no siblings really get along, i wanted to be around her and be part of her life. That was probably annoying to Kathy. She was always the popular one, with lots of friends, and also boyfriends. In fact, most of the friends i had growing up were either my sister's friends first or siblings of my sister's friends. I always looked up to her when we were teenagers...she was the person i most wanted to emulate. She always seemed so sure of herself and knew how to act around all types of people. I was more shy and uncertain, so I thank God that I had a best friend wherever i went. Since we moved around a lot, my friendship with my sister really kept me going.
When we shared a bedroom together, many nights we would lie awake talking about our desire to get married, live near each other, and raise our children together. Which, for a few years, we did. One of the happiest times in my life was when both of our families lived in the same apartment complex, and our children were able to grow up together for a while.
Well, she lives in Florida now :-( and I miss her dreadfully. But, even though there are many miles that separate us now, are relationship is closer than it has ever been before :-) I love my sister, and I thank the Lord that He gave her to me.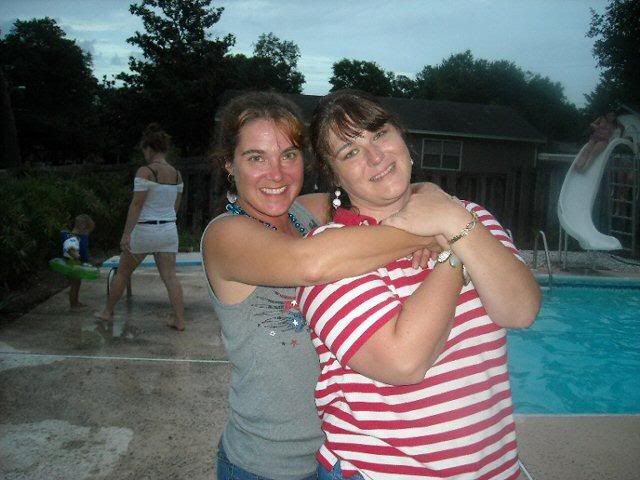 Me and Sissy 2008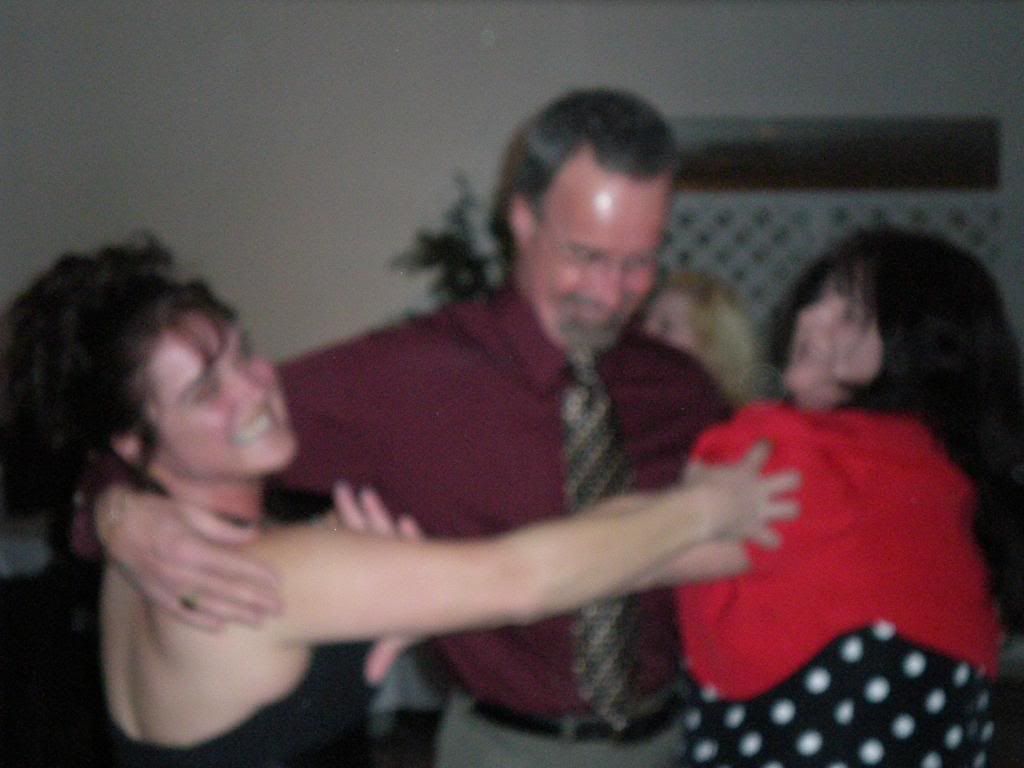 Fighting for Daddy's Attention
We love our Dad!